Christ Church Cathedral Branding
We were commissioned to develop a new contemporary visual identity for Christ Church Cathedral, Oxford, to work across traditional and new media. 
The new identity needed to convey the distinctiveness and unique values of the Cathedral as
a place of important historic interest
a place of community and creativity
a place of pilgrimage and sanctuary
a place of welcome
as well as reflecting the Cathedral's importance as a popular visitor destination and Oxford landmark.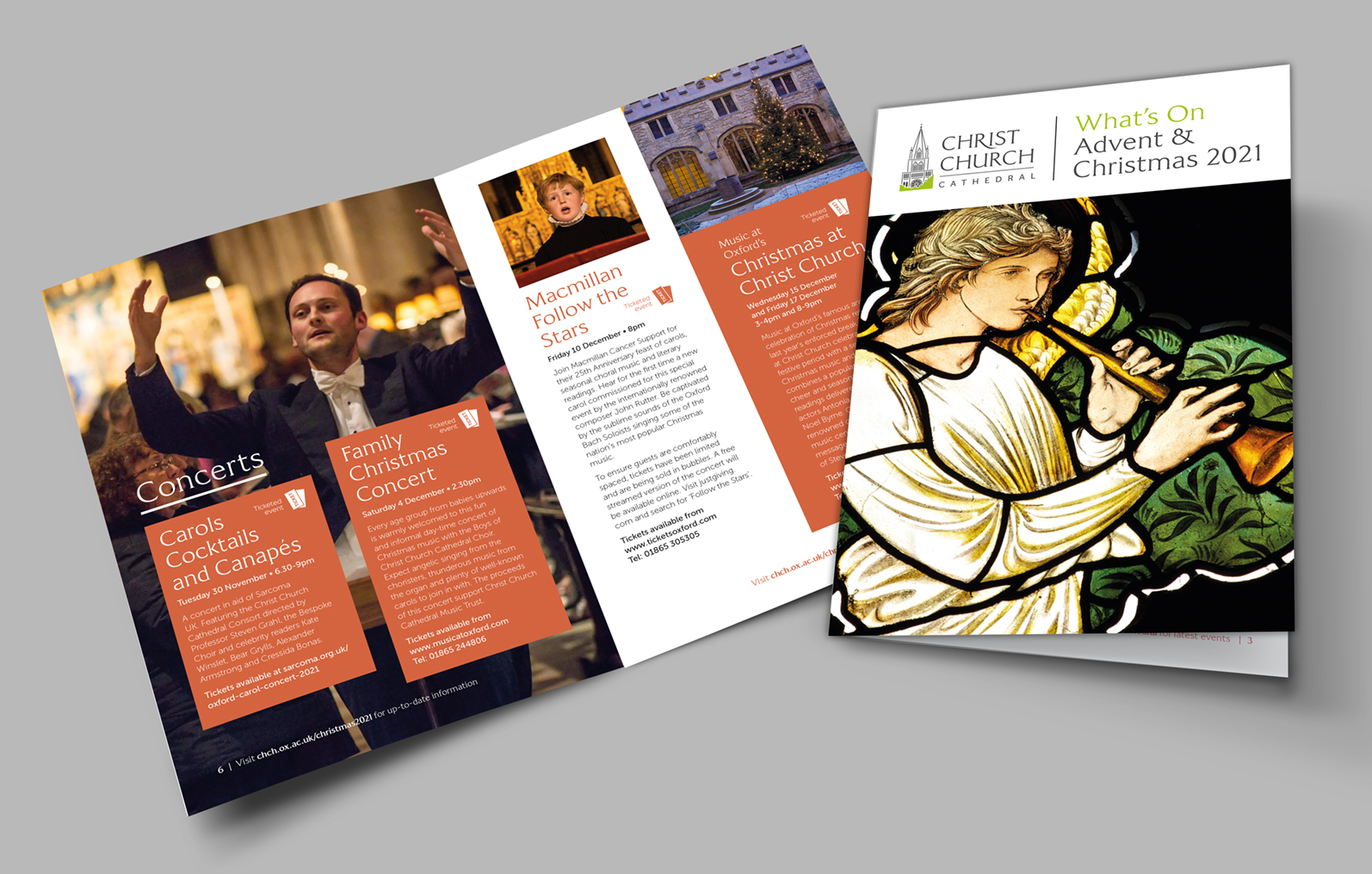 With the branding we focused on a sense of place, representing the Cathedral in simplified form to raise it's profile and develop a visual recognition of the Cathedral when in the city.
We wanted to show through the branding a contemporary and modern Cathedral whilst also keeping a connection to it's history which you can see through the fusion of the modern Cathedral icon brought together with a classical typeface for the brand's wording. 
As part of the work we also developed signage for the Cathedral along with publicity material and a refresh of their regular What's On events listings brochure.