All Saints Church, Wokingham
http://www.allsaintswokingham.org.uk/
We worked with All Saints Church, Wokingham, to create a new identity to brand their church and community centre along with a fresh look at their publicity and a new website.
Website
We were tasked with creating a responsively designed website which could help bring together the work of both the church and community centre.
It needed to show the wide range of services the church and centre offer, be welcoming and accessible to those in the wider parish (and not just those already interacting with the church or part of the congregation).
They had been encountering issues with the church not being able to clearly communicate the very different projects the church and centre were involved in and the site had to address both that and the need to give a clear and consistent identity to the Church and Centre as one entity.
We all were aware we wanted to create a website which fitted in well with the printed material produced by the church and the new branding.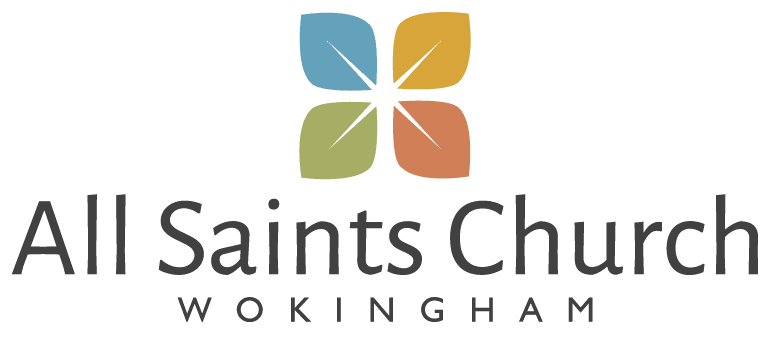 New Identity
The brief was to create an identity to represent the life, diversity and creativity of the church whilst keeping a link to the character and history of the church.
As with all our identity work we start with looking for inspiration and spend time drawing out different ideas to see which may work. You can see some of our initial sketch work below.
We came up with a few different concepts but the one chosen was based on a simple interpretation of a carving on the font in the church. The font had been identified as an important symbol of the church's character, it's ministry and history.
The logo depicts light emanating from the central cross motif. It is surrounded by the four leaves which represent the inclusive community of the church.
Leaflet
We also worked on a leaflet promoting their Christmas services – an opportunity to launch their new identity to the local community and raise the profile of the church's activities over Advent. See below for visuals.